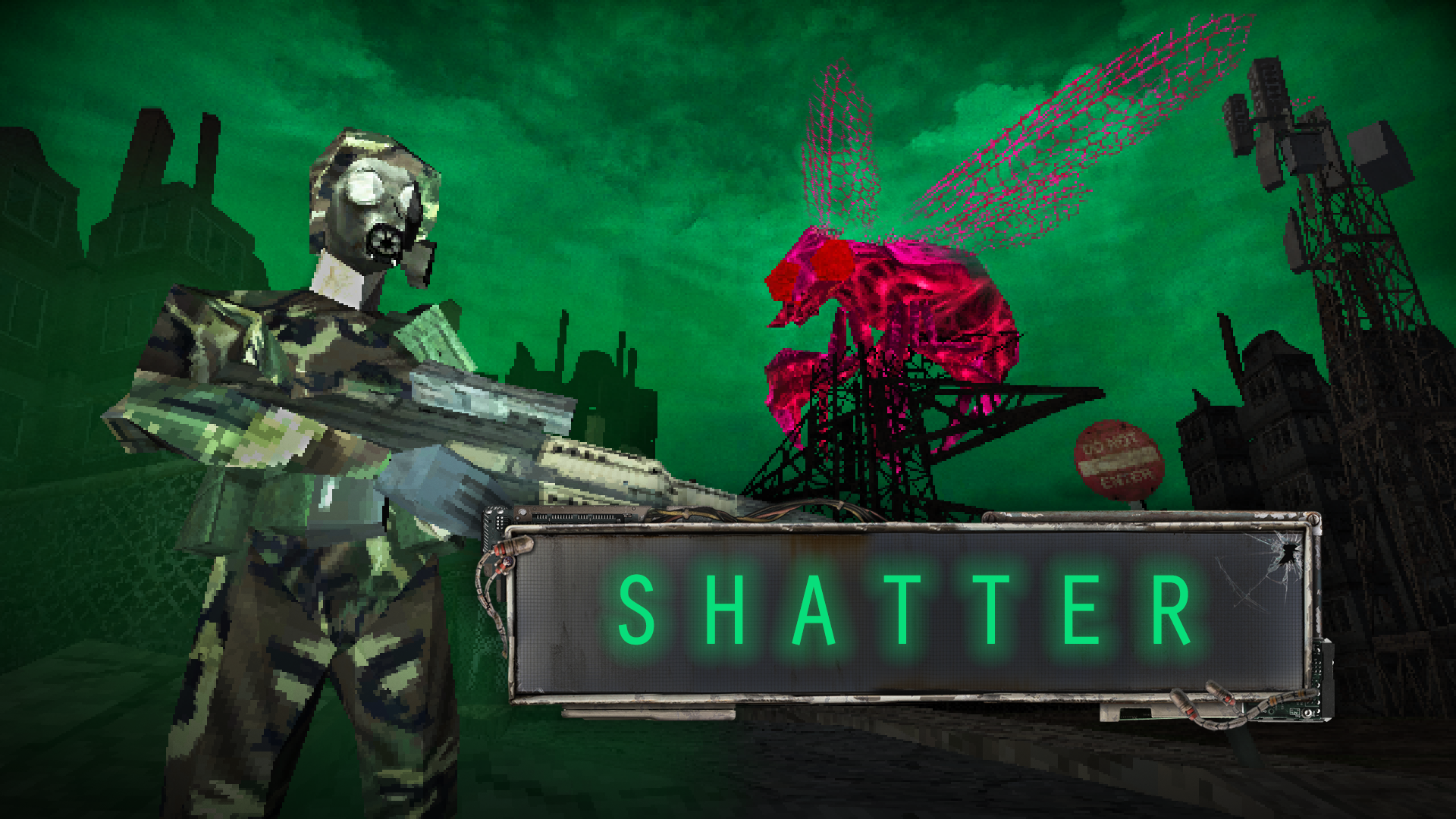 SHATTER
IN THE RUINS OF FUTURE BRITAIN, NEW GODS LURK AMONG THE RUINS...
Biotech has proliferated the world, with neural networks blurring the line between the digital and the real. But while Abuja, Tokyo and the other metropolises thrive, the cities of Britain have fallen into ruin - ravaged by chemical disasters and political opression.

Yet here, of all places, a new power has emerged. Artificial intellegences thrive in these unregulated, outdated networks - and with nothing to stand in their way, they call themselves the new gods.

WHAT IS SHATTER?
SHATTER was made in 7 days for the Dread X Collection - a bundle of 10 short horror games. It's a first-person adventure with a terrifying twist.

DOWNLOAD
Get the Dread X Collection on Itch!
OR